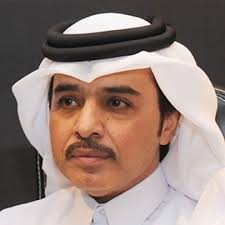 At Regency Group Holding, our vision for a better world, home to a vibrant Qatar, instills us with a readiness to pursue every opportunity and exceed the expectations of our clients and partners.
IBRAHIM AL ASMAKH
President of Regency Group Holding
For years, we've delivered world-class Integrated Facilities Management services across Qatar's various sectors, including hospitality, real-estate, travel and tourism.
We've developed an international reputation as the standard setters, leading through example and pursuing sustainable solutions that enable our clients and partners to achieve long-term growth.
In this, we're more a business entity. By improving ourselves, we improve those around us: our clients and our community. We strive to be a vital and dynamic part of Qatar's future, and that is a responsibility we take very seriously.
Our belief is that to be exceptional, we must recruit exceptional talent. Through this, we continue to share our vision and strengthen our goals. The future is defined by those with the courage and commitment to pursue every opportunity, no matter the challenge.
We believe our traditions are integral to our identity, but we do not allow them to prevent us from adapting or developing new, valuable perspectives. The stage is now set for exponential growth. The only limit is that which we place on ourselves. Through our work, and hand-in-hand with our partners, we are committed to realizing a greater Qatar.
Our interests are not confined to borders, however. We have a responsibility to our state, but equally we have a responsibility to the international community and the planet: to endeavor to create a better world. It is important to us to act in an environmentally responsible way and play a proactive role in preserving and protecting our planet. This commitment is part of our vision. We solemnly believe that tomorrow should – and can – be better than today, and that small steps culminate in instrumental change.
Our spirit is entrepreneurial. We believe that change is the prelude to new opportunity, and we will continue to explore new possibilities wherever they reside. As part of this, we offer advice and funding to promising business ventures in developing countries, to help them flourish and realize their aspirations.
Our history has led us to where we are today. But while mindful of the past, we are focused on the future. Every day, digitization provides unprecedented opportunities for growth. To create better outcomes for ourselves and our clients, we must continually strive to better ourselves and remain adaptive. We cannot, however, waver from the characteristics and beliefs that have defined us to date. The growth of our clients and of our country begins with us, and it does not end.

Al Asmakh Facilities Management, a proud subordinate of Regency Group Holding and a leading Integrated Facilities Management Service provider in Qatar.

Facebook-f


Instagram


Twitter


Linkedin

Contact
Westbay, Doha, Qatar.
Office Opening Hours:
Sat – Thu 8am to 5pm
+974 4405 4155
info@aafmq.com
24/7 Help Desk 
+974 4412 1888
Quick links
Download Brochure
Download Profile
Careers
Terms & Conditions
Privacy Policy
Sitemap
Gallery
© 2020 All Rights Reserved. Al Asmakh Facilities Management