COVID19
Wear a mask. Save lives.
Protect yourself and others around you by knowing the facts and taking appropriate precautions.
Follow advice provided by your local health authority.
To prevent the spread of COVID-19
Follow these simple guidelines, so you can protect you and the loved ones.
Clean your hands often. Use soap and water, or an alcohol-based hand rub.
Maintain a safe distance from anyone who is coughing or sneezing.
Wear a mask when physical distancing is not possible.
Don't touch your eyes, nose or mouth.
Cover your nose and mouth with your bent elbow or a tissue when you cough or sneeze.
If you have a fever, cough and difficulty breathing, seek medical attention.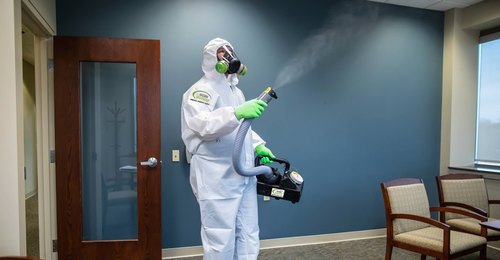 Safeguard yourself and the loved ones by keeping your premises germs-free! 
At AAFM, we provide quality disinfection services that will ensure a safer environment for all.
Get a Quote today.

Al Asmakh Facilities Management, a proud subordinate of Regency Group Holding and a leading Integrated Facilities Management Service provider in Qatar.

Facebook-f


Instagram


Twitter


Linkedin

Contact
Westbay, Doha, Qatar.
Office Opening Hours:
Sat – Thu 8am to 5pm
+974 4405 4155
info@aafmq.com
24/7 Help Desk 
+974 4412 1888
Quick links
Download Brochure
Download Profile
Careers
Terms & Conditions
Privacy Policy
Sitemap
Gallery









© 2020 All Rights Reserved. Al Asmakh Facilities Management