Event Date:
Start at 7:30 AM
June 12, 2020
The pandemic has changed lives and the way we behave. But this must not elude us from returning to our usual days. Al Asmakh Facilities Management takes these factors seriously, in order to retain the best culture amongst the employees and how they can deliver a safer environment for our clients at the same time.
With this in mind, our team has aligned a Training session to outline the importance of precautionary methods, abiding by the Government regulations as well spreading awareness when necessary.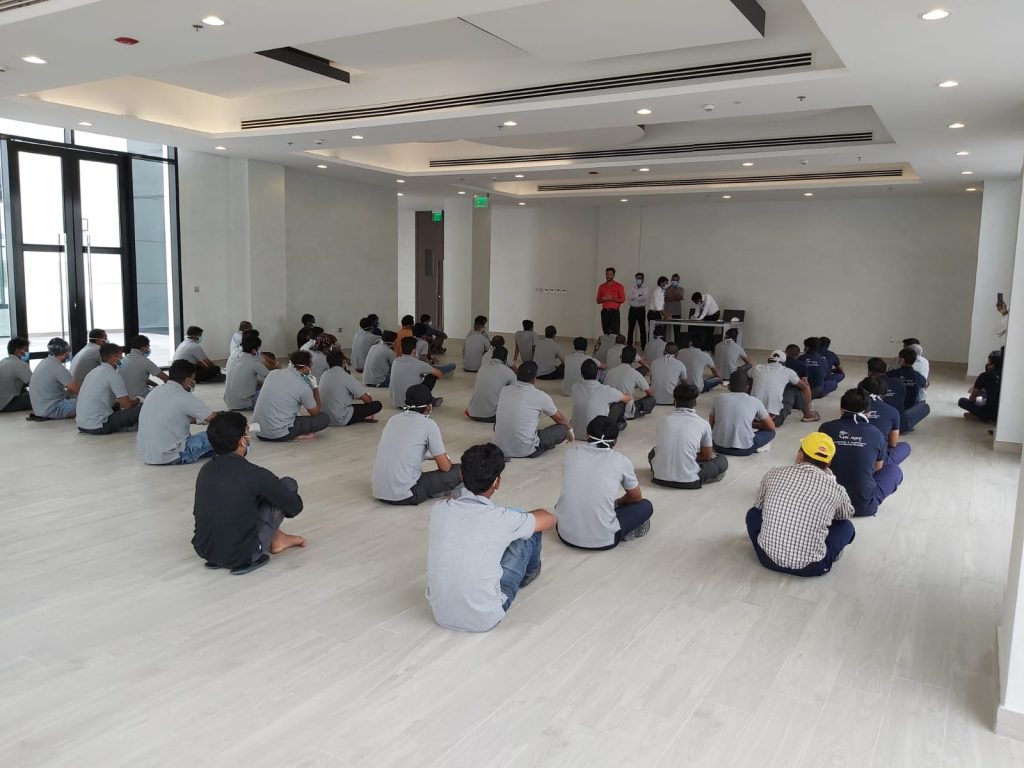 This further helps in improving the Quality Index within staff and to mentally prepare them to face the challenges involved.
This training session will include the following:
COVID19 Beefing
Symptoms
Precautions
Awareness 
Mental Health
Happiness Index
We believe this training will improve the working capabilities of our staff and will be able to cater to our clients greatly.